Competition Details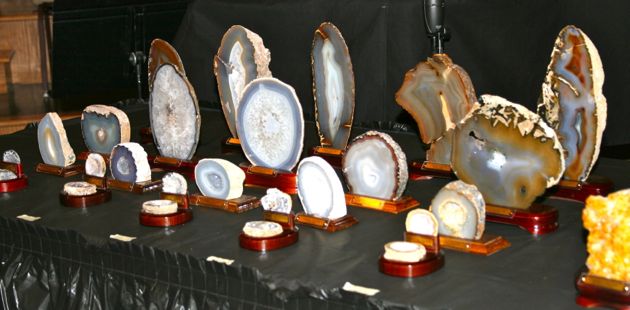 Patterns
Pattern A: DI, Ext, Imp, OI, Wild-OrI
Pattern B: Apol, Duo, Exp, HI, OO, Pers
Registration
Registration closed May 21. A list of competitors and the events they are registered can be found at the following links.
List of Competitors - Live List
List of Competitors - PDF
Events
NITOC will run all 11 Stoa individual events. Both Team-Policy and Lincoln-Douglas debate formats will be utilizing the Stoa resolutions. For complete rules of these events, visit the StoaUSA Website.
How to Receive a NITOC Invitation
Invitations are sent to competitors based on their results from competitions entered into the Speechranks website.
There are two invitational models:
National Invitation Model: Two Green Check Marks in a NITOC event means you will receive an invitation to NITOC in that event.
State Invitation Model: The top speaker from each state in each NITOC event will receive an invitation to NITOC in that event. The top two debaters in Lincoln Douglas Value Debate and the top two teams in Team Policy Debate from each state will receive an invitation to NITOC in that event.
If you did not receive an email invitation but have fulfilled the requirements listed in at least one of the two models above, you may still register. Stoa validates each registration according to these criteria using Speechranks.
Competitor Eligibility and Dress Code
For Eligibility information visit http://www.stoausa.org/eligibility.
For Dress Code information visit http://www.stoausa.org/tournament-calendar/dress-code.
Stoa Membership Registration
In order to register for this tournament, you must be a Stoa member. When you register, this website will automatically cross-check your Stoa membership registration to see if you may legally enroll in the competition. If you have not yet registered with Stoa, you may do so now by clicking on this link: Stoa Registration
WARNING: Computers lack a sense of humor. They only do exactly what you tell them to do. If you registered as a Stoa member under the name John A. McGillicuty, the computer will not recognize J. A. McGillicuty, John Abracadabra McGillicuty, John McGillicuty, or any number of other possible legal variations of the name. You must register for on this website exactly as you signed up for Stoa registration. We hope this works smoothly for everyone.
Please direct any questions to Steven Vaughn at steven@homeinfusion.comcastbiz.net
Script Submission
Please make sure that you have followed all the prescribed guidelines in preparing your scripts. The following are links to the StoaUSA website to review to make sure you are in compliance:
Interpretive Speeches
Platform Speeches
We strongly encourage you to submit your script electronically saving you time during check-in. Electronic script submission is entirely voluntary. You still must turn in a hard copy of your script when you check in, but there will be a special electronic script submission check-in line just for you. Click Here for Electronic Script Submission Details
Regular script submission may also be performed on Monday at early check-in. Alternatively, all scripts must be submitted by Tuesday morning before the close of registration at noon.
Debate Self Timing
Every debater MUST bring their own timepiece. All debaters should plan to time their own debate rounds. The tournament will try to supply timekeepers, but it is likely that there will not be enough timekeepers for all of the debates.
If you have not timed your own debates this year, be sure to practice before NITOC so that you are comfortable with the process by the time you get to the tournament.
If you are uncertain about this process, please watch this video that explains the procedure.
JKTimer
JKTimer is a new iPhone App available on the iTunes Store. It specifically allows Stoa speakers, debaters, judges and timers to time according to speech and debate formats. This new app has been allowed to download for FREE through the duration of NITOC. iTunes Store: JKTimer
Speech and Debate Seedings
Events at the Stoa National Invitational Tournament of Champions will be seeded based on the rankings on the Speechranks Website. Seeding is based on a student's three best performances during the speech and debate season. This continued excellence throughout the year is awarded with an invitation to and preferential seeding at NITOC.
Seeding influences speech and debate competition in the following ways:
Preliminary Rounds of speech and debate will be "power protect" rounds.
In Speech Events, all preliminary rounds will spread the top-ranked students, one per classroom, equal to the number of classrooms per event. This has advantages for both the top-ranked students and those that are not highly ranked as the competition is spread more evenly among the rooms.
For the top students, this means they will not have to compete against the other top students in prelims. This should increase their chances of advancing to outrounds.
For students ranked lower, this means they will not have to endure a prelim round with all the top-ranked students in their room. This should also increase their chances of advancing to outrounds.
In Debate Events, the first two preliminary rounds will match the seeds top to bottom. Teams will be state and club protected during these first two rounds.
For the top-ranked teams, this increases their chances of winning early rounds and improves their chances of advancing to outrounds.
For teams ranked lower, this gives them the opportunity to prepare to debate the top teams.
Traditional "Power Matching" (Hi/Lo matching within brackets) begins in Round 3.
In Debate Events, the pre-tournament seeding will also be used as the second tiebreaker to determine outround seedings. (The first tiebreaker is win/loss record and the second is usually speaker points. As speaker points are so capricious at any one individual tournament, it makes good sense to base the second tiebreak on a team's performance over the course of an entire debate season. From a statistical perspective, the validity of the data is much greater.)
Triple Octofinals - Double Elimination Format
NITOC advances debate teams to a Triple Octofinal round that is arranged in a double-elimination format. There are a couple of good reasons to proceed in this manner.
The goal of NITOC is to award the National Championship trophy to the best student/team. We have all experienced tournaments where the best teams have an off round and end up not breaking at the tournament. For a regular tournament this is a good learning experience for the students. At the National Championship this situation is less than desirable. Triple Octofinals help to insure that all the best teams will be competing in outrounds. The double elimination format allows the best teams to keep competing throughout outrounds. The combination of the two together, means that it becomes very difficult to earn the National Championship trophy, but the student/team that does win is a truly worthy champion.
This keeps students debating for a longer period of time. Many families are traveling a great distance at great expense and the extra rounds help to justify the time and effort it takes to get to NITOC. The same is true with Quarterfinals for all large speech events.
You may view the 2012 Debate Outround schematic by downloading this spreadsheet. NITOC 2012 Debate Outrounds
More Information to Come: